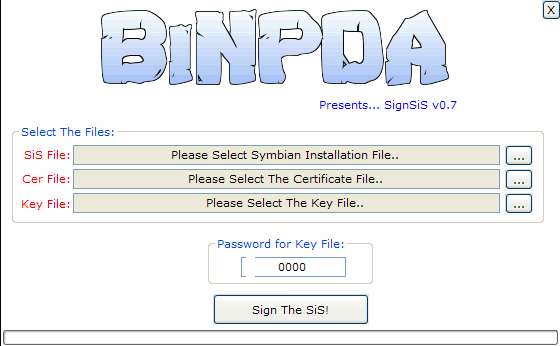 BiNPDA Presents... SignSiS v0.7 (Oct 25th 2007)
Default BiN Password key file : 0000
Attached in the zip file:
If you are using a different private key e.g sultan key, just type in your key pwd and attached this file (SignSiS) together with your private.key files, certificate and unsigned file.
Rules:
§-Danke im Thread
§-Wenn Link DOWN ist bitte nur mit PN.
§-Wenn Sie Probleme mit Soft&Prog..haben bitte nur PN,nicht im Beitrag.
§-Bewertung