Hallo Zusammen !!!
keine Anfragen mehr !!!!
ganz einfach Candy and Suzi
Und was die süßen alles anstellen zu sehen Im Pics set
Hochgeladen auf: RapidShare zu 1 rar Archive mit 50,1 MB, 153 Pics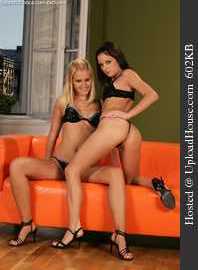 1 Wer die IP haben möchte schickt mir bitte eine nette PN
mit Betreff: Hot
2 Danksagung, Fertigmeldung im Thread
schöne grüße
Schwarzi
The post was edited 1 time, last by Heli9 ().